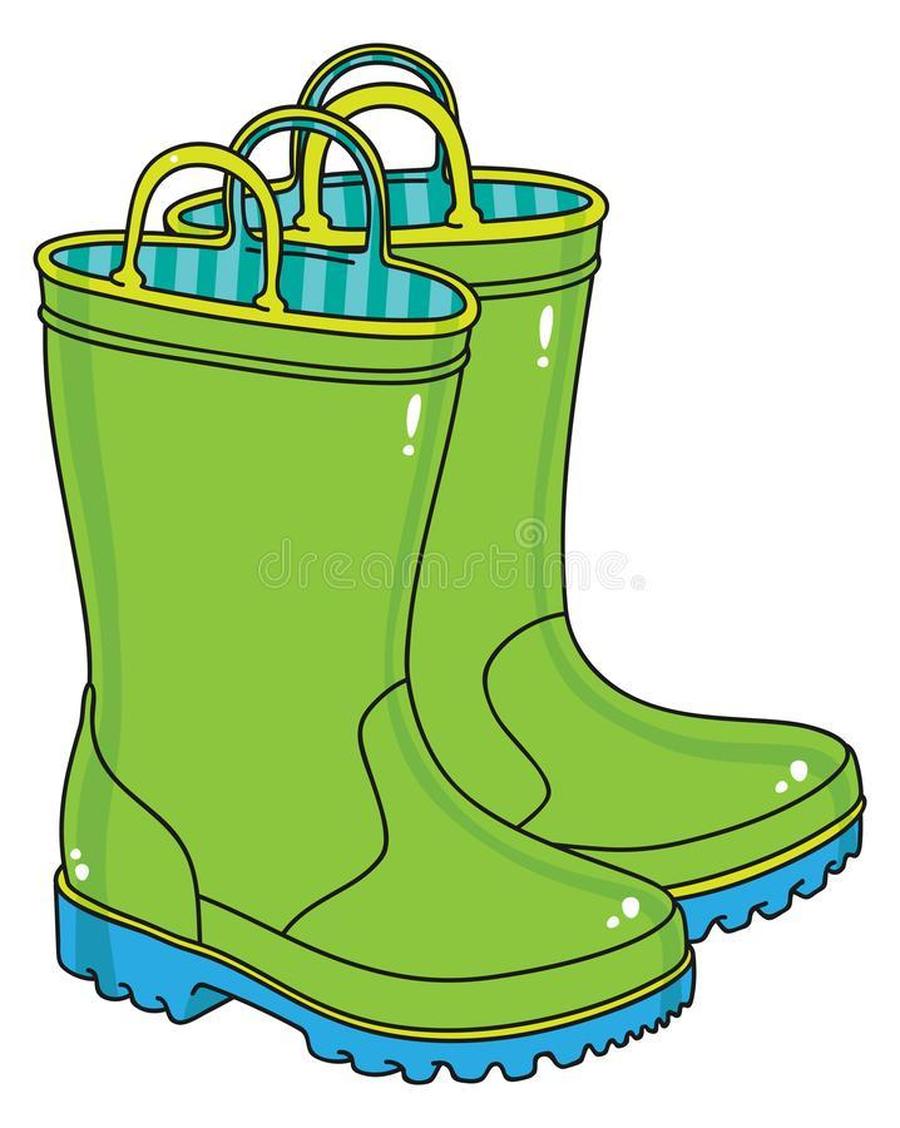 OUTDOOR LEARNING
At Downham we value the positive impact outdoor learning has on children.
Each week, EYFS and KS1 take part in "Muddy Monday"/ "Wellie Wednesday" and spend half a day visiting a local woodland.
In addition to this, our PTA built a "Wildlife Garden" on the school grounds to further supplement the children's learning experiences in the outdoors.
Here are some photos of the fabulous learning they get up to...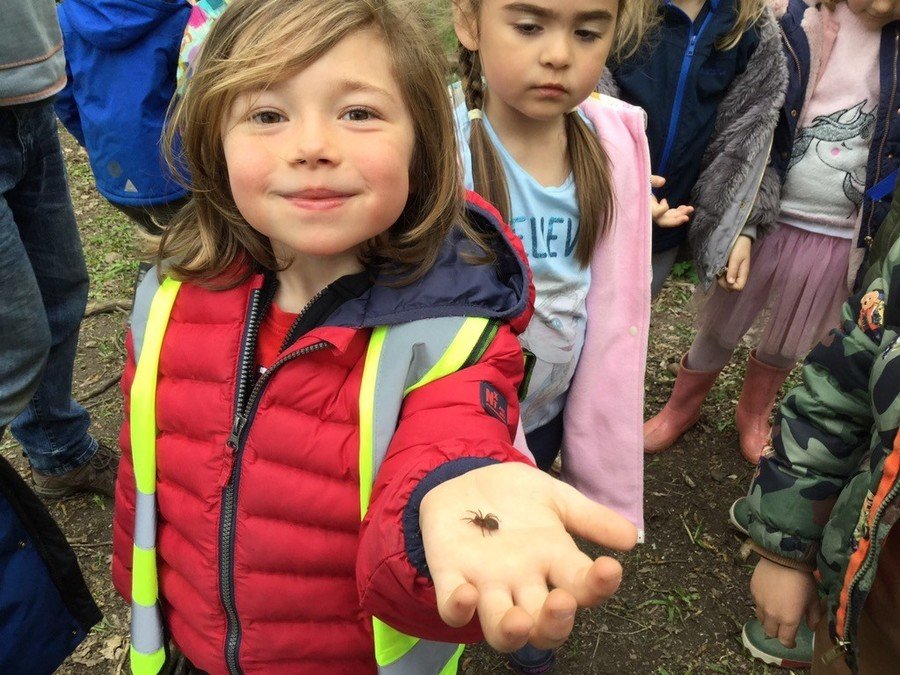 In EYFS, we have found out all about spiders, looked for spiders and made spiders webs using sticks. We discovered that spiders like dark places where they can hide. So, we made some small dens for them to hide in.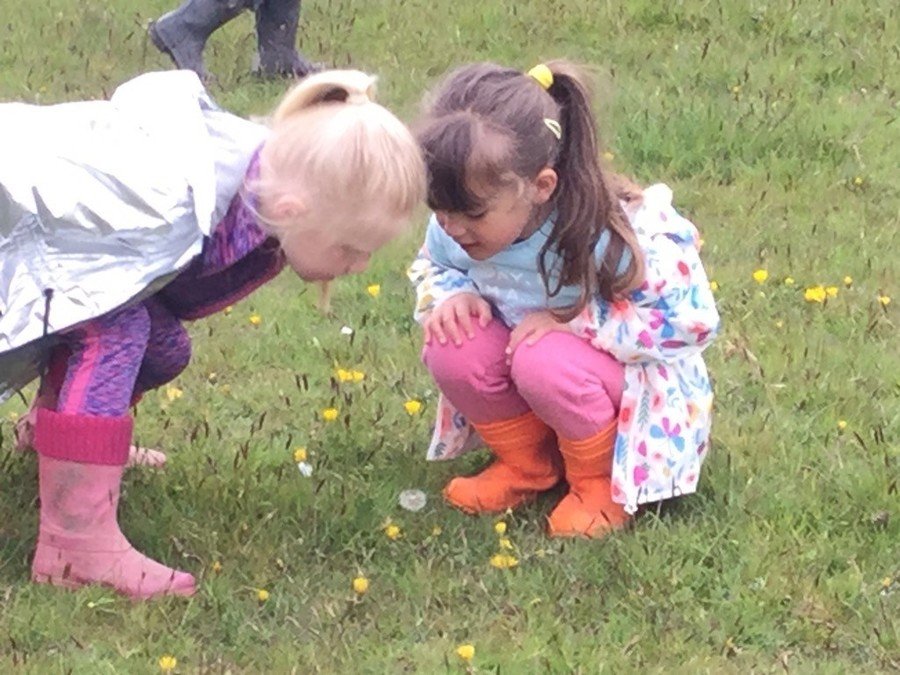 We have enjoyed finding out about dandelions and buttercups that grow in the field next to the woods. We learned how a dandelion spreads it's seeds all around using the wind and small animals - and small children when they blow the seeds! We have talked about the way different flowers grow in different habitats - the children were quite amazed that they couldn't find any dandelions in the woods or any bluebells in the fields!!!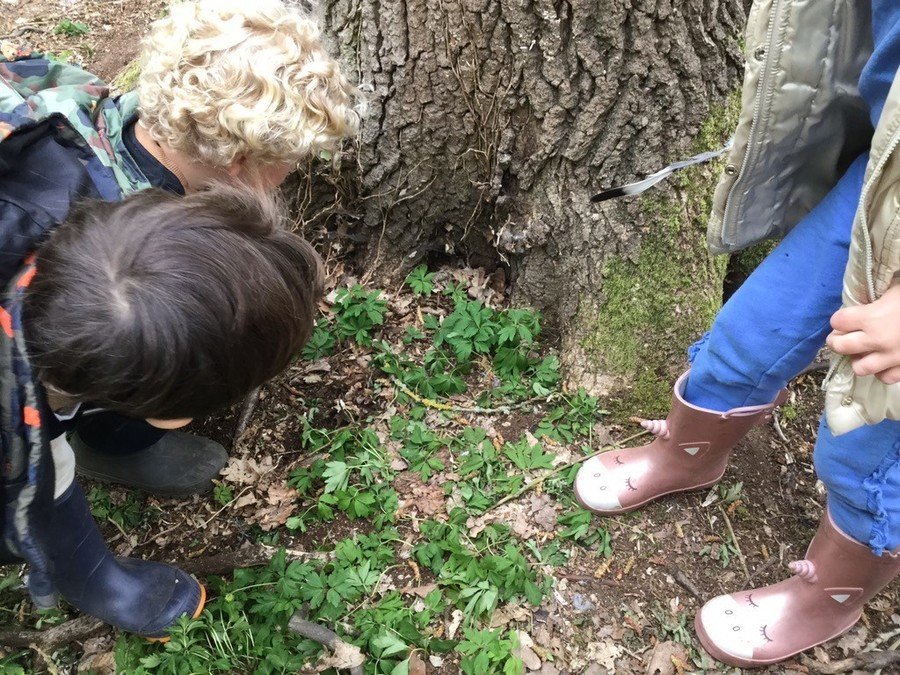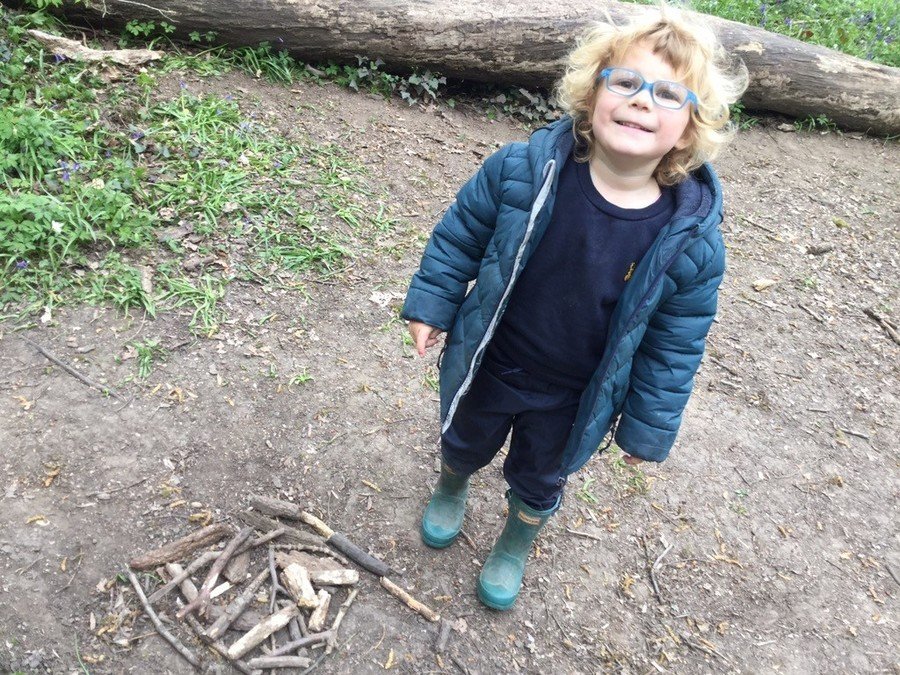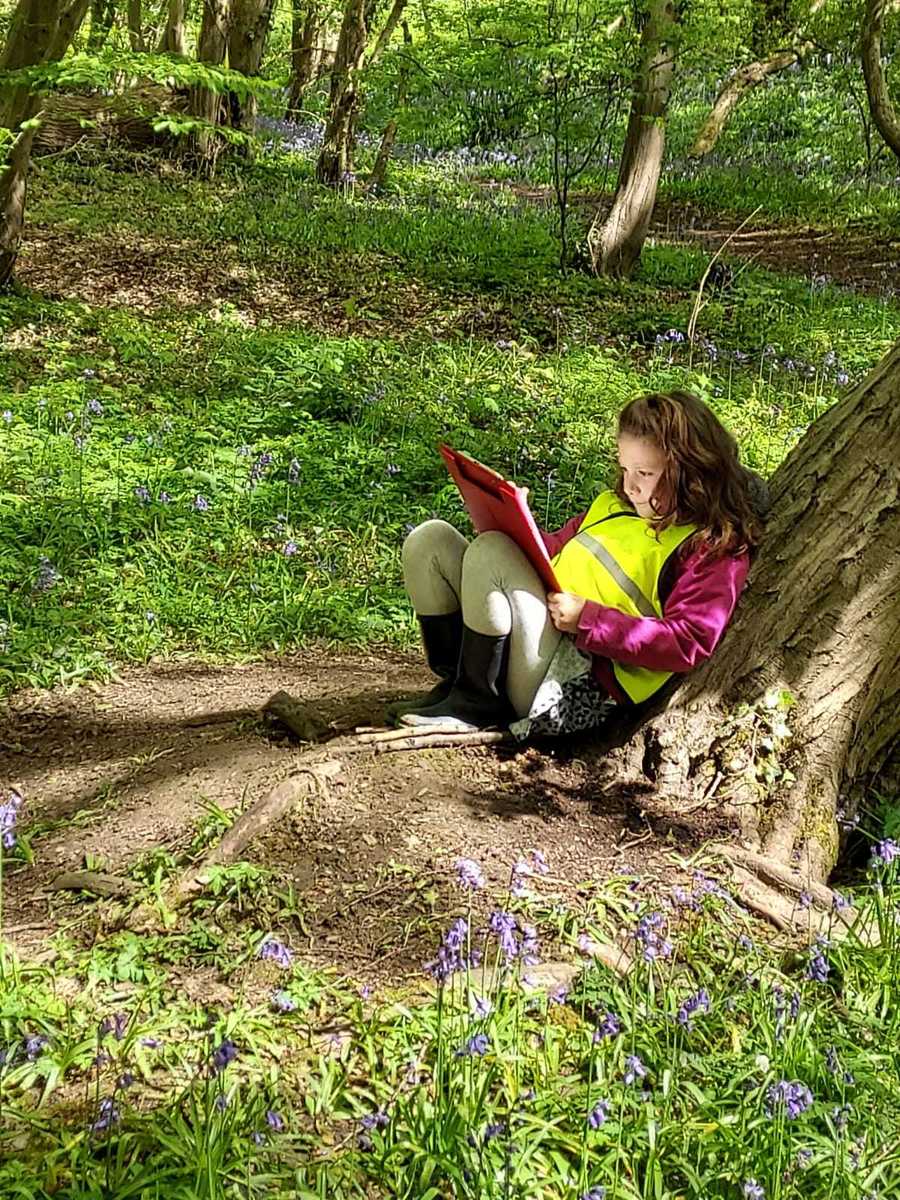 We have loved watching the bluebells and wood anemones change and grow over the past few weeks. Last week we sketched the bluebells.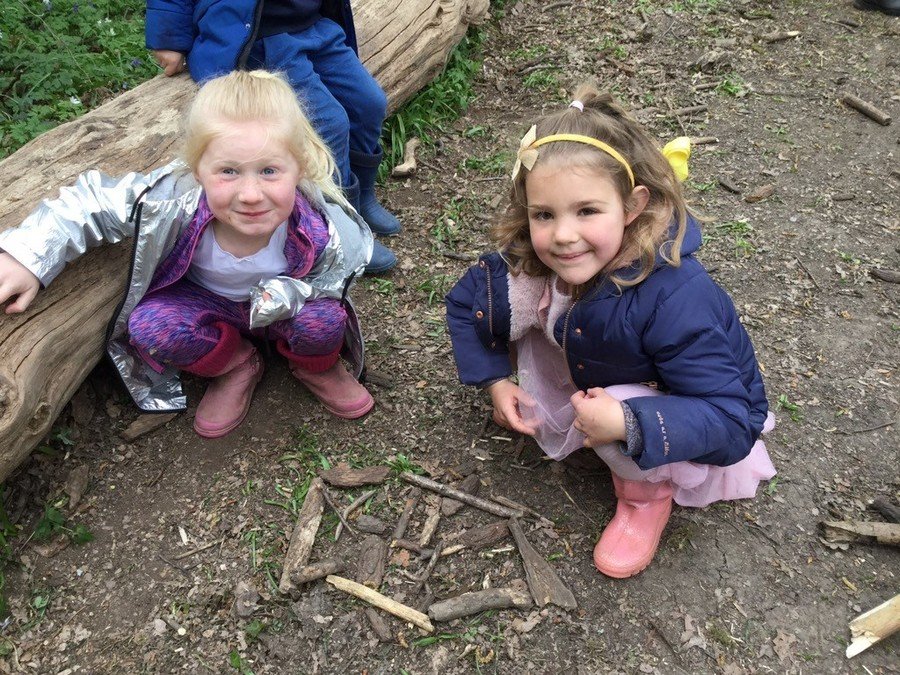 Year 1 have been busy building "fires" in the woods as part of their Great Fire of London topic....
Children in Year 2 take their learning outdoors as part of "Muddy Mondays"
Children in KS2 also have the opportunity to visit the local woods and take their learning outside.